RENT RIDER CLOTHING AND GEAR
We have limited items such as jackets, premium helmets, gloves, GPS sat-nav devices and tank bags for you to rent.
To ensure availability you should request these in advance, when you submit your booking request. Scroll/swipe to the bottom of this page to check the pricelist.
Premium Helmets Rental
With every motorcycle rental you get for free 2 "standard" quality helmets. You may upgrade to premium quality, with HJC RPHA 90 or Schuberth C3 Pro or similar, modular type (flip-up) helmets. (image shown below is indicative, your actual rented helmet may vary in model and color).
Summer Jackets Rental
Jackets with ample ventilation, with big mesh panels in front and back. CE-approved impact protectors in elbows, shoulders and back.
Indicative models available: ReVIT Eclipse (shown in image below), or Dainese Air Flux.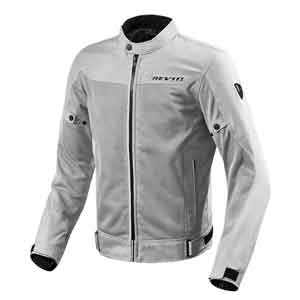 4-season Jackets Rental
Suitable for the riding season in Greece: from the end of September to the end of May.
Indicative model available: the ReVIT Outback, a high quality jacket with 2 removable layers, one for added thermal insulation and one for waterproofing. The jacket also has zipped air vents in the chest and arms. Impact protectors in elbows, shoulders and back.
Gloves
Summer gloves (textile, ventilated) and 4-season gloves (textile) available.
BMW Navigator VI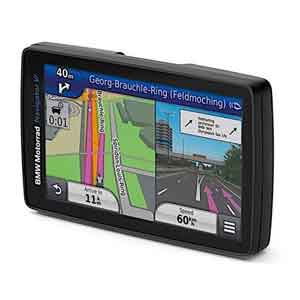 TomTom Rider 410 / 450 / 550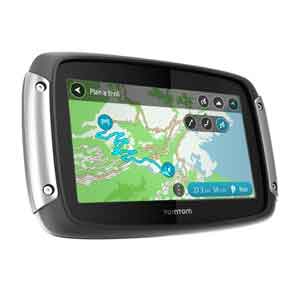 All prices shown in Euros. Price is total, per rental period (not per day).
| | 1 day | 2 days | 3 days | 4-6 days | 7-10 days | 11-13 days |
| --- | --- | --- | --- | --- | --- | --- |
| Helmet | 10 | 20 | 25 | 35 | 45 | 55 |
| Summer jacket | 10 | 20 | 25 | 30 | 40 | 50 |
| 4-season jacket | 10 | 20 | 25 | 35 | 45 | 55 |
| Gloves | 5 | 10 | 15 | 20 | 25 | 30 |
| GPS TomTom | 10 | 15 | 20 | 30 | 40 | 50 |
| GPS BMW Nav6 | 15 | 20 | 25 | 35 | 45 | 55 |
| Tank Bag | 5 | 10 | 15 | 20 | 25 | 30 |