Get on a motorcycle
and explore Greece
MOTORCYCLE RENTAL IN ATHENS
Choose our motorcycle rental in Athens (*) and start your motorcycling vacation in Greece. Our bikes are completely equipped with luggage systems and we offer 24/7 support. All of our motorcycles are either brand new 2017 models or 2016 models and are 100% privately owned by MotoGreece.
Just book your air tickets, land in Athens and hop on your motorcycle and start exploring our beautiful country. If you want some advice on where to go, what to see and how to make the most out of your motorcycle rental, ask us!
BMW R1200GS 2017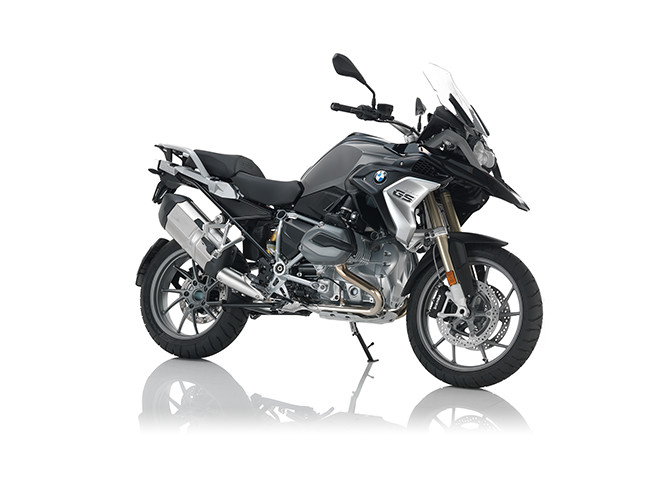 Prices start from 130 euros per day, fully equipped.
BMW F700GS 2016 & 2017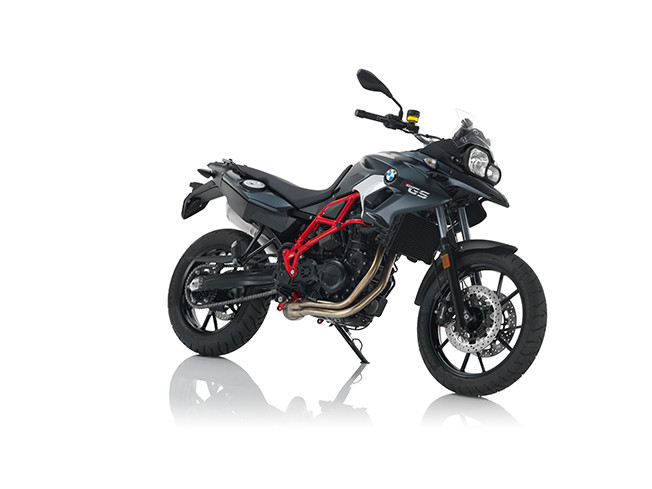 Prices start from 86 euros per day, fully equipped.
GENERAL INFORMATION ABOUT OUR RENTALS :
A deposit equal to 30% of the rental value is required to reserve your booking. The remaining balance is paid when you arrive, at motorcycle hand-over.
There is a minimum of 2 days for our rentals. 1-day rentals are offered only to returning customers.
a) Minimum Age: 27 for 600 cc – 900 cc models, 30 for larger than 900 cc models
b) Minimum 2 years of unrestricted, category A license
c) Non EU Citizens: International Drivers License in addition to your national rider's license.
d) Valid Passport.
e) Credit card (see "Damage Deposit").
A security (or damage) deposit is authorized on a Visa or MasterCard at the time before you pick-up the bike. For rentals of more than 15 days, we cannot authorize a card so we need to actually charge it with the amount of the damage deposit. The authorization is released (or the charge is refunded) upon return and successful inspection of the undamaged motorcycle.
Please keep in mind, the release or refund is processed by the bank and we cannot control how long it takes. (usually 1 or 2 working days)
No Debit nor pre-paid cards are accepted for the damage deposit! You must bring a valid credit card.
Our offices are located in central Athens, near a subway station (see page footer for address). You can collect/return motorcycles also in non-office hours and in weekends, but this must be arranged during the reservation procedure. We can deliver/pickup up to 2 motorcycles to/from some hotels in Athens area upon request at no extra charge. Athens International Airport pick-ups or drop-offs can be arranged with an extra 21.50 per individual motorcycle transfer.
Not looking for Athens? Read about possible relocation.
a) Unlimited kilometers for 4+ day rentals. b) 3rd Party Liability Insurance. c) Theft & damage coverage with excess. d) Road side assistance & 24/7 hotline support d) All taxes
In addition to whatever equipment comes from the factory, all your rental motorcycle will be equiped, as standard for the listed prices above, with : a) Complete Luggage system of 2 side panniers and a rear top case. b) security Lock. c) a RAM ball head on the handle bar. You can attach your own equipment but you must bring the necessary mounting parts (RAM arm, cradle, power plug).
a) GPS Garmin Zumo 390 or TomTom Rider 410: 8/ day
b) Low seat at no extra charge (limited items, check availability)
All our motorcycles are insured a) for 3rd part liability and b) with vehicle comprehensive coverage for own damages caused by the rider and for theft, but with an "insurance excess".
Insurance excess is the most you would have to pay in the event of damage to motorcycle caused by you, or in the event of theft. All damage/loss is assessed and calculated as per the standard pricelist of BMW Motorrad in Greece for parts and labor.
Please note : "insurance excess" is not the same as "damage deposit". Insurance excess is not pre-authorized on a credit card prior the start of a rental. The "Damage deposit" is what is required to sign the contractual agreement and then you can ride on the rented motorcycle. The "insurance excess" is one step extra, for our financial protection and you are binded to it by signing the contractual rental agreement.
Example 1: motorcycle has damage deposit of 1500 and an insurance excess of 2500. You cause damage to the motorcycle that is estimated at 1000 euros. This amount must be covered in whole by you, and so it is held from the damage deposit. The remaining 500 euros from the damage deposit are refunded to you.
Example 2: motorcycle has damage deposit of 1500 and an insurance excess of 2500. You cause damage to the motorcycle that is estimated at 3000 euros. The first 2500 are covered by you, the rest 500 are covered by the insurance company. So, the entire damage deposit is then charged, and you also must pay an additional 1000 euros, that is up to the limit of the "insurance excess".