RENT BMW F750GS in ATHENS
New 2021 & 2019 models available for rent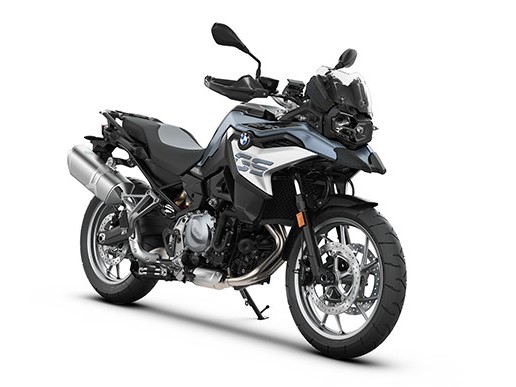 Complete luggage system

, with 2 side panniers & rear top case
Security lock
Unlimited kilometers for rentals of 6+ days
3rd party liability insurance
Theft and Damage insurance with excess
Road side assistance (BMW Mobile care)
All taxes
1*- 2 days: 120 /day
3 days: 116 /day
4-6 days: 110 /day
7-13 days: 100 /day
14+ days: 95 /day
long term (1 month plus): contact us
* 1-day rentals are offered only during July and August.
For rentals up to 5 days you are allowed for 300 free kilometres per day. Extra kilometres are charged for 0.30 euros per kilometre.
Rentals of 6 and more days get free allowance of unlimited kilometres.
Minimun age: 27 years old

Rider's license: minimum 2 years of :

motorcycle category A for European riders,

or for non European riders: a full unrestricted motorcycle license AND depending on which country has issued your license, you may also have to provide an International Driver's Permit, showing class A. To see if you country is in this list, please check by reading this post here.

5,000 kilometers of recent experience (within the last 3 years)
Standard, included in the renal price :
Security Deposit: 1,500 euros, pre-authorized on VISA or MASTERCAD credit card

Damages and Theft : you are covered for amounts in excess of 1,900 euros.
VIP :
Available as an option for rentals of 6 or more days, for a fixed cost of 20 euros per day:
Security deposit and Insurance Excess (for theft and damages) : 800 euros
Engine: 853 cc, parallel twin
Horsepower: 77 HP at 7,500 rpm
Torque: 83 Nm at 6,000 rpm
Tank: 15 liters
Weight (ready to ride): 224 kg
Seat height, comfort version: 835 mm (32.8 inches)
Added : Comfort seat
Added : taller, touring wind screen (not shown in images below)
ABS & ASC traction control
LED lights
Complete luggage system, with 2 side panniers & rear top case
Tyre pressure display
GPS mount
Electronically adjusted suspension
On-board trip computer