Rent a Honda NC750X in ATHENS
New 2023 model.
With a true (tested) average fuel consumption of just 3.7 liters/100 km (63.5 miles per US gallon) this motorcycle will save you money during your tour.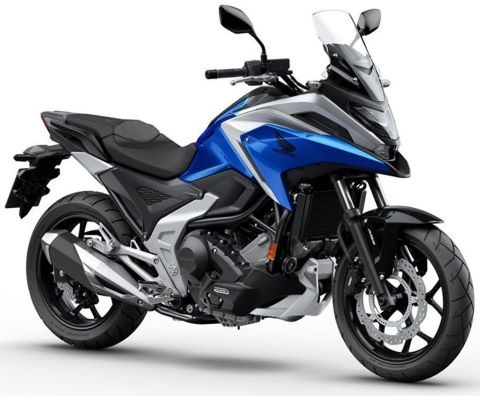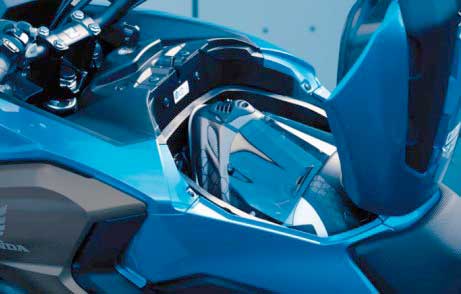 2023 model

Complete luggage system

, with 2 side panniers & rear top case
Security lock
Unlimited kilometers for rentals of 6+ days
3rd party liability insurance
Theft and Damage insurance with excess
All taxes
1*- 2 days: 95/day
3 days: 90/day
4-6 days: 85/day
7-13 days: 80/day
14+ days: 75/day
long term (1 month plus): contact us
* 1-day rentals are offered only during July and August.
For rentals up to 5 days you are allowed for 300 free kilometers per day. Extra kilometers are charged for 0.35 euros per kilometer.
Rentals of 6 and more days get free allowance of unlimited kilometers.
Minimun age: 27 years old

Rider's license: minimum 2 years of :

motorcycle category A for European riders,
or for non European riders: a full unrestricted motorcycle license AND an International Driver's Permit, showing class A.

5,000 kilometers of recent experience (within the last 3 years)
Standard, with the basic rental price:
Security Deposit : 1,400 euros (pre-authorized on VISA or MASTERCAD credit card)

Theft coverage and Damages : you are covered for amounts in excess of 1,700 euros
or
VIP option: for rentals of 6 or more days: you have the option to reduce Excess and Damage deposit to 700 euros with an extra fee of 20 euros per rental day
Engine: 745 cc, inline twin
Horsepower: 58 HP / 6750 rpm
Torque: 69 Nm / 4750 rpm
Tank: 14 litters
Average consumption: 28 kilometers / liter (!)
Weight (ready to ride): 214 kg (472 pounds)
Seat height: 800 mm (31.5 inches)
ABS
Traction control
Complete luggage system, with 2 side panniers & rear top case
Luggage compartment of 22 liters in front of the seat, bringing the total luggage capacity to almost 140 liters !