MOTORCYCLE TOURS IN GREECE
Best Routes. Best scenery. Small groups.
MOTORCYCLE TOURS IN GREECE
GENERAL INFORMATION ABOUT OUR GUIDED TOURS
Before you continue to reviewing our listed guided tours, we would like to address important information about how we design, arrange and plan our tours. Please keep on reading! If you are already familiar with these details, you can skip this section. Just click here to jump directly to our available tours shown later down on this page.
Our tours are built around the joy of riding, that's our primary focus. You are a biker on a road trip, what are you looking for? We choose the best biking routes of each region and ride on secondary and back-country routes as much as possible. Highways and/or routes of less interest will be included only when it is necessary for connecting sections where there is no other alternative.
Famous historic sites in our tours are treated as "salt & pepper" that will add flavor to your travel experience. Our routes are not designed primarily around such locations, but sometimes it is hard to ignore a UNESCO world heritage site! Other times, they are conveniently situated near or along a great biking route, why miss it? In general, we will not include a historic site in a tour, just for the sake of it, unless the riding to and from there is great!
We do not like big groups. A maximum participation of 8 motorcycles per tour is guaranteed, unless you are requesting a private tour with a group of friends that you are all familiar with each other.
Tours with duration of 5+ days include by default the services of a support car that trails the group. You can put luggage (up to 1 suitcase per person), or your pilion may want to rest. Also, a person can follow the entire trip in the car. Seats are served in a first come basis. If you want to do the tour without a support car (and lower the cost of the tour!) you can certainly request so. If there is a unison request from all participants, then no car it is!
MotoGreece owns only motorcycles that have been bought in 2016 new ! And as the season progresses, we will be adding 2017 models! So you can be reassured that when you book with us you will not ride an old, tired, beaten up, worn out motorcycle. For more specific information about the motorcycles, please see our 
rentals
page!
Hotels are hand picked by our staff. We visit, we review, we evaluate and we select hotels that offer high value for money, great quality of services & facilities, and also have local flair. Our selection process is personal, continuous, and does not rely on internet rankings!
Riding hours include the time you spend on the saddle, plus short stops for coffees and taking photos along the way. They do not include stops for meals/ lunches or time to be spent while visiting historical sites, museums, etc. It is an estimate, based on evaluation of the condition of the roads and the anticipated average rider's experience and skills.
What do we consider "touring" road? What is a "challenging" road? Easy, intermediate, or advanced grade tour? Please take a few moments to read about our grading, by following the link here.
SOUTHEAST PELOPONNESE TOUR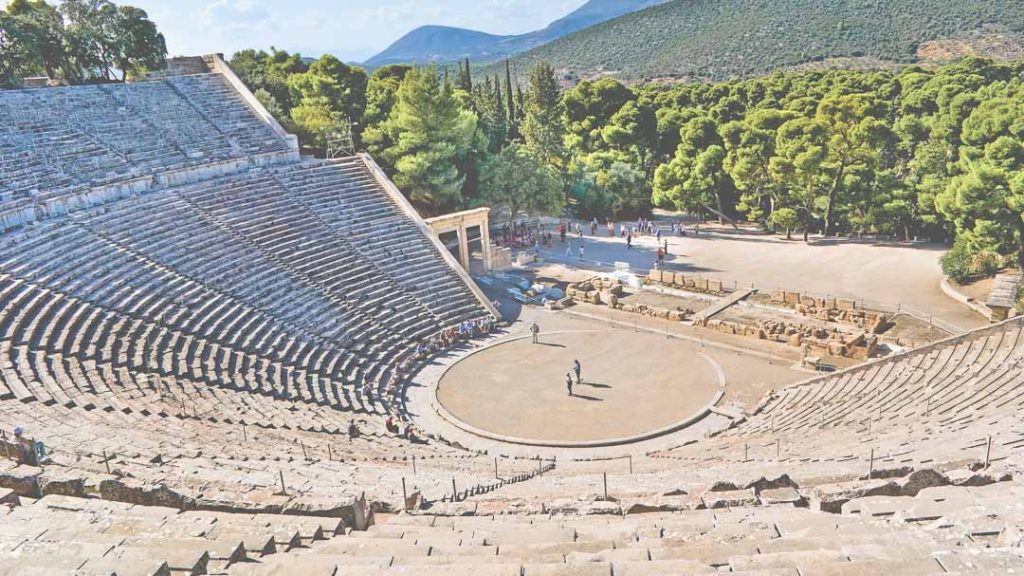 8 days vacation package, 6 riding days.
3 UNESCO World Heritage Sites!
Mycenae, Epidaurus, Mistras, Monemvasia.
Medieval sites, Caves, Emerald beaches
CENTRAL-NORTHWEST GREECE TOUR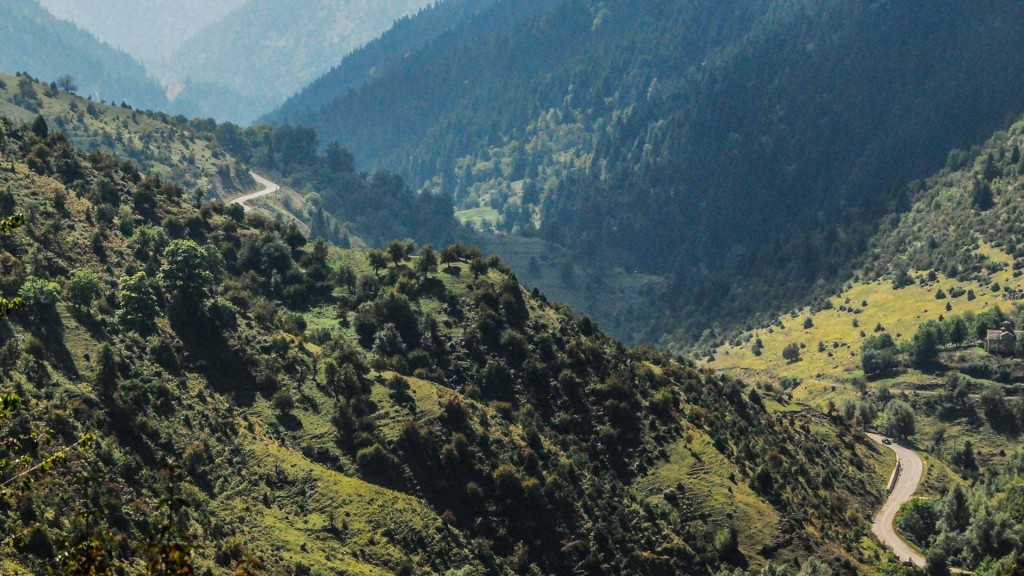 11 days vacation package, 9 riding days.
2 UNESCO World Heritage Sites!
Meteora, Delphi, Vikos gorge, Zagoria, Tzoumerka.
Wild & remote mountainous regions