Tour Summary
The Zagoria motorcycle tour will take you to the northwest of Greece, where you will ride around some of the most beautiful landscapes of the country, reachable by road.
The tour is designed as a 6-day riding experience, suitable for those of you who have never been to the northwest, but at the same time do not have more days available for the extensive experience of our 10-day "Central Northwest Greece Tour".
In order to achieve this, we have made the first day a long one, with enough highway kilometers included. It is a necessary compromise to save time and be able to spend more days to the exploration of the Zagoria area which, in all honesty, cannot be completed in less than 4 days!
This tour is currently offered as a self-guided, or as fully guided but upon a group request of at least 3 riders. More info is given further below in the pricing section.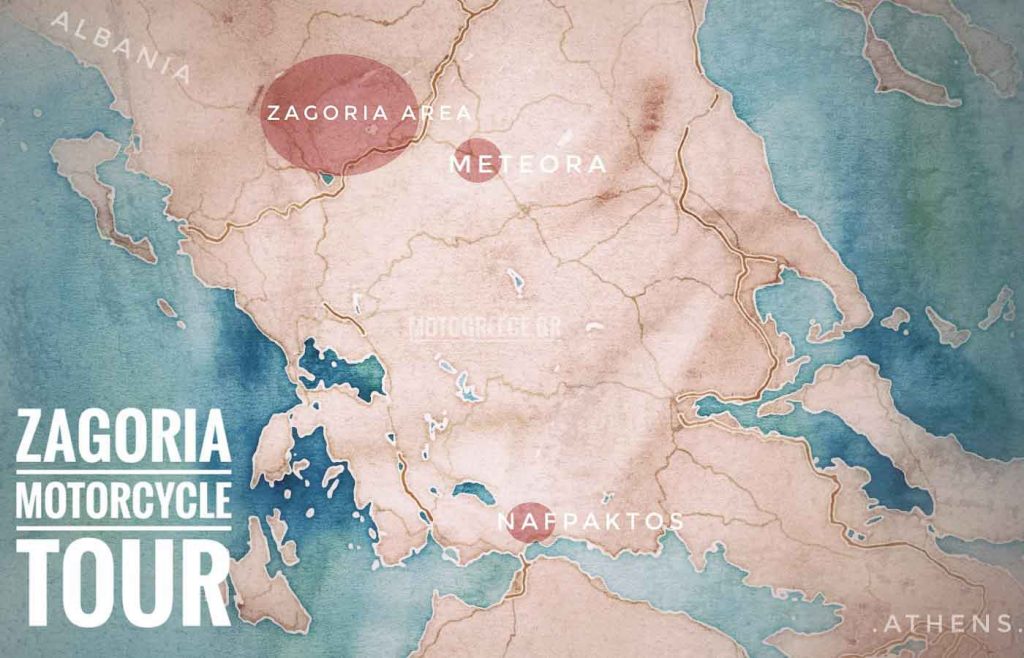 5 or 6 riding days (see the options in the itinerary section)
aprox. 1600 kilometers (1000 miles). Shortest day: 105 kilometers. Longest day: 400 kilometers.
Daily average 5-6 hours on the saddle.
A traditional stone-built mountain resort, a luxurious boutique hotel by the seaside, and a luxury hotel.
1oo% paved. Aprox. 40% on touring roads, 45 % challenging roads.
Attractions - What will you see on this tour
The famous Meteora, a UNESCO world heritage site. The limestone pillars that rise to the sky with the monasteries built on top are a sight to marvel.

The gorge of Vikos, the 2nd deepest in the world.

The numerous stone-built, arch shaped bridges of Epirus region, a "trademark" of architecture the northwest

The numerous stone built traditional villages of Zagoria.

Voidomatis river, with an option to do some river rafting. Voidomatis has the clearest waters in Europe!

Site of Delphi, the "navel of the World", also a UNESCO world heritage site!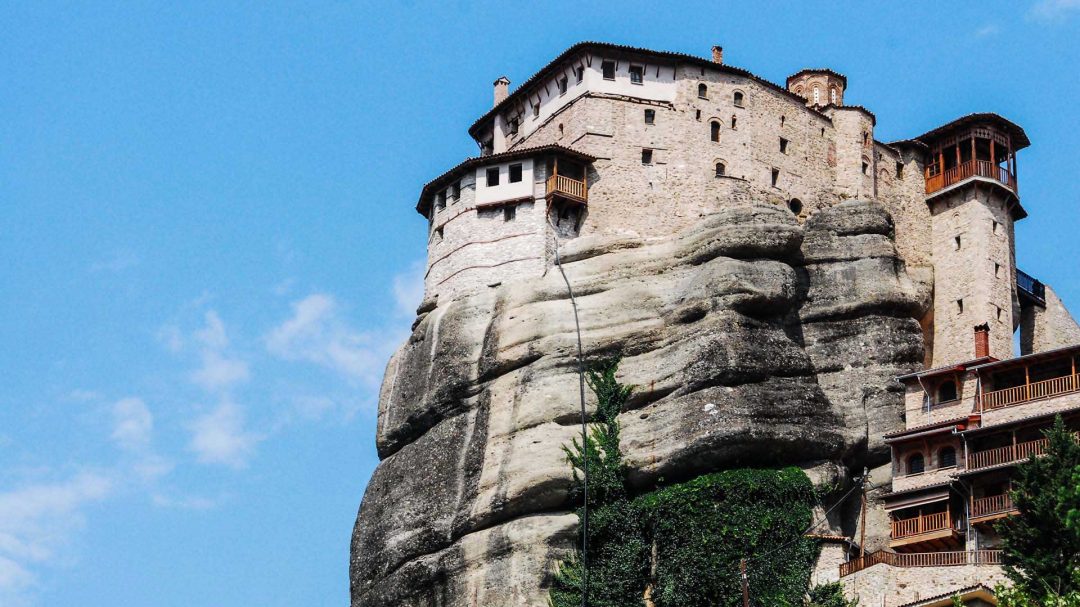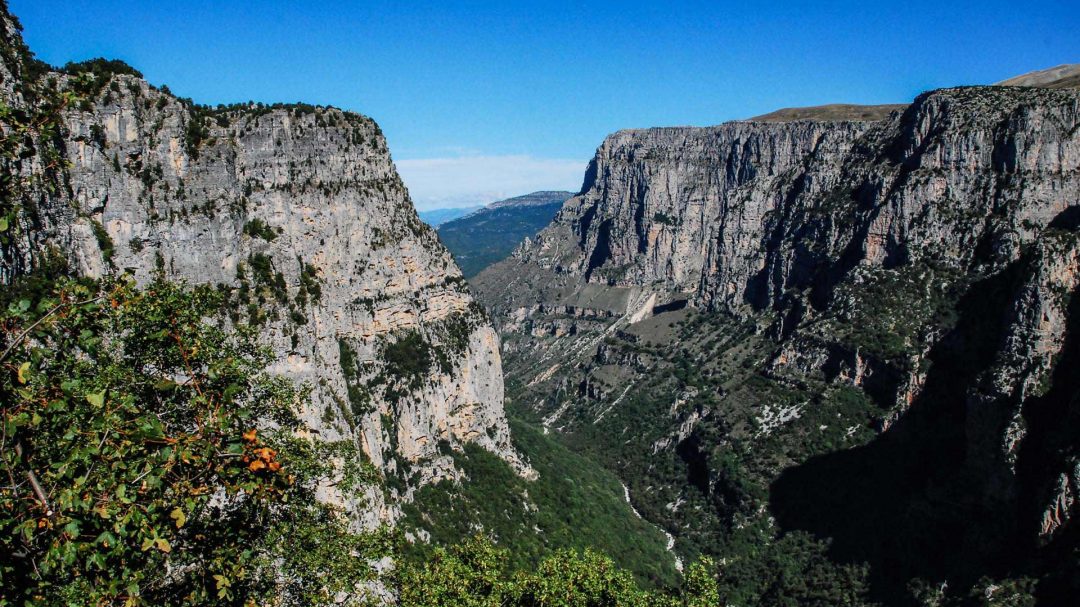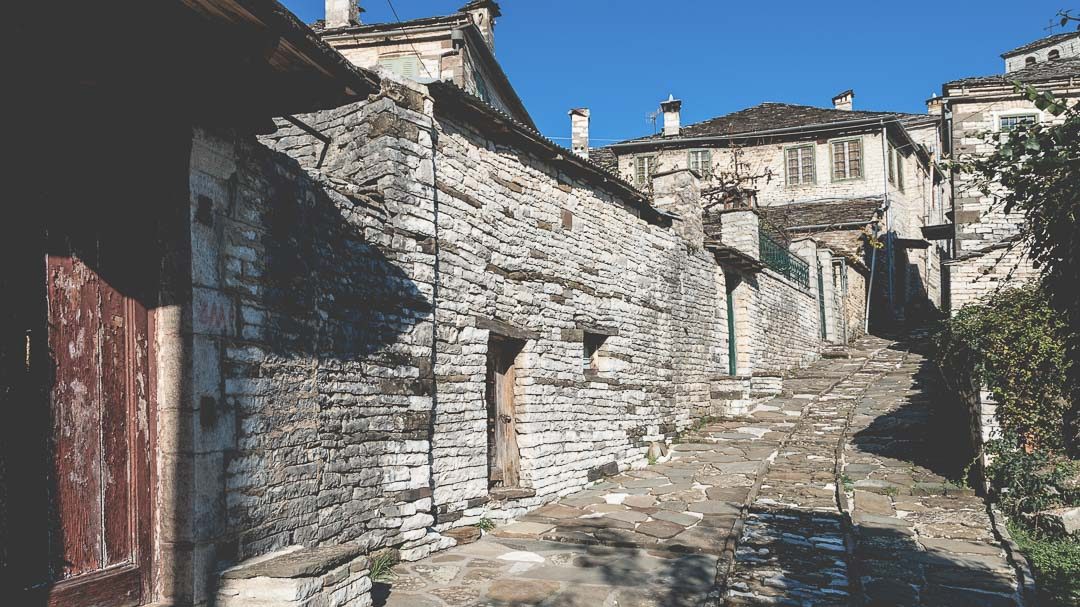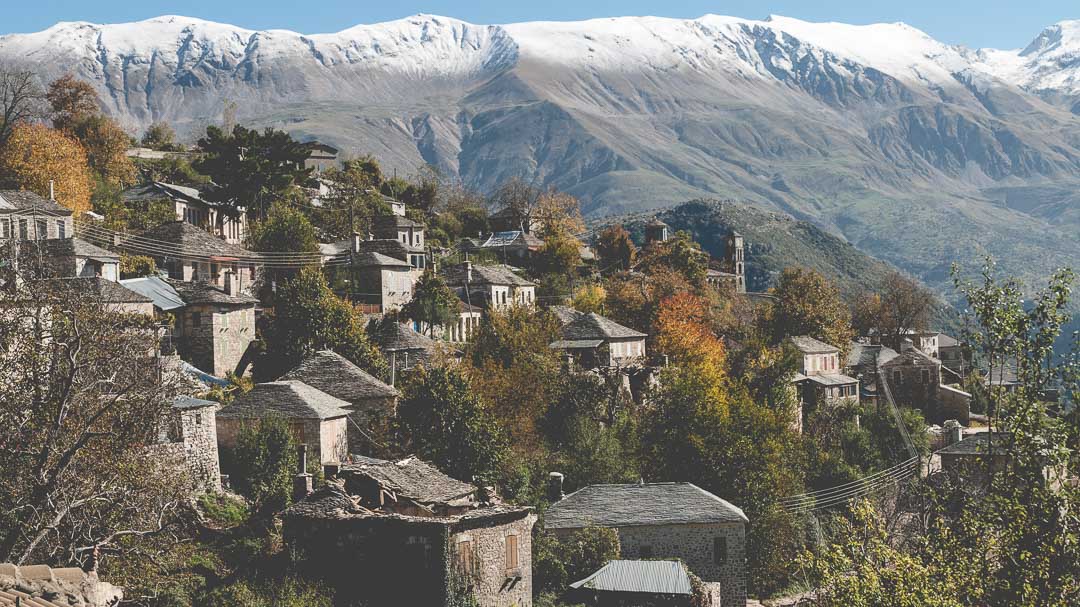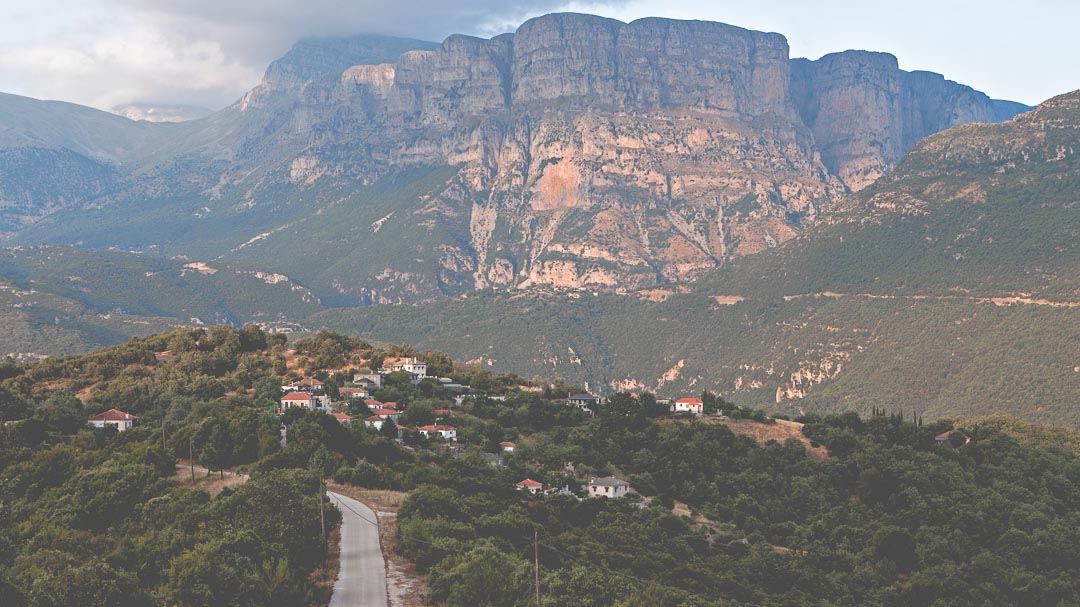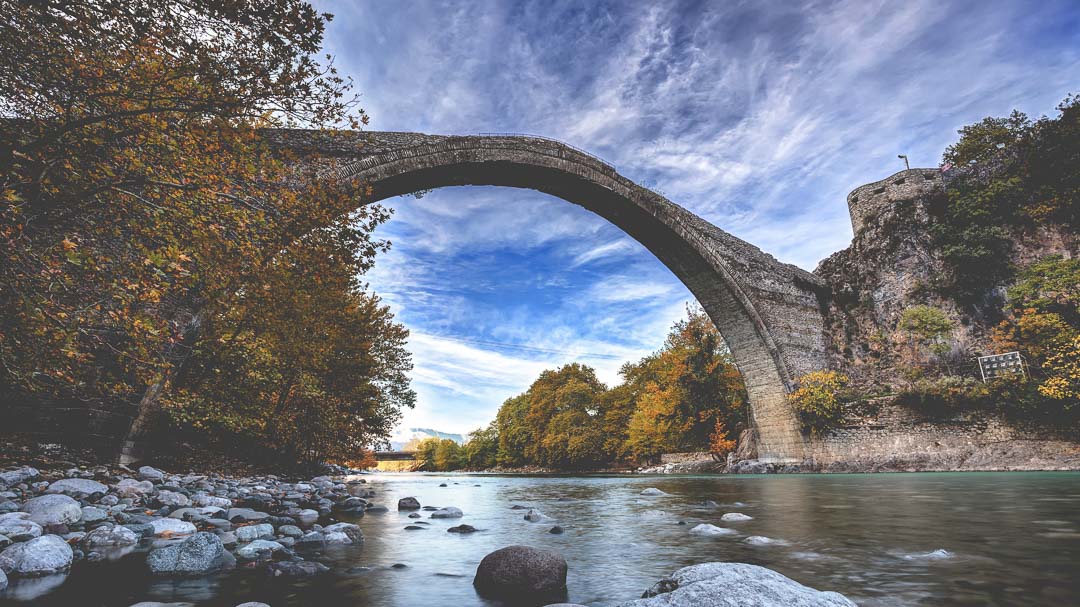 Roads - What riding will you do
During the first day we cover an extensive amount on highway, as it is the only way to save time if you want to see Zagoria in so few days. The entire tour runs on paved roads.
For the biggest part of the main course, in and around Zagoria, we will be riding on secondary roads, narrow, with lots of twists and hairpins, with very little traffic. As always, a picture is worth a thousand words, so the following image carousel contains photos from the routes of the tour. Slide/swipe left/right to see all images.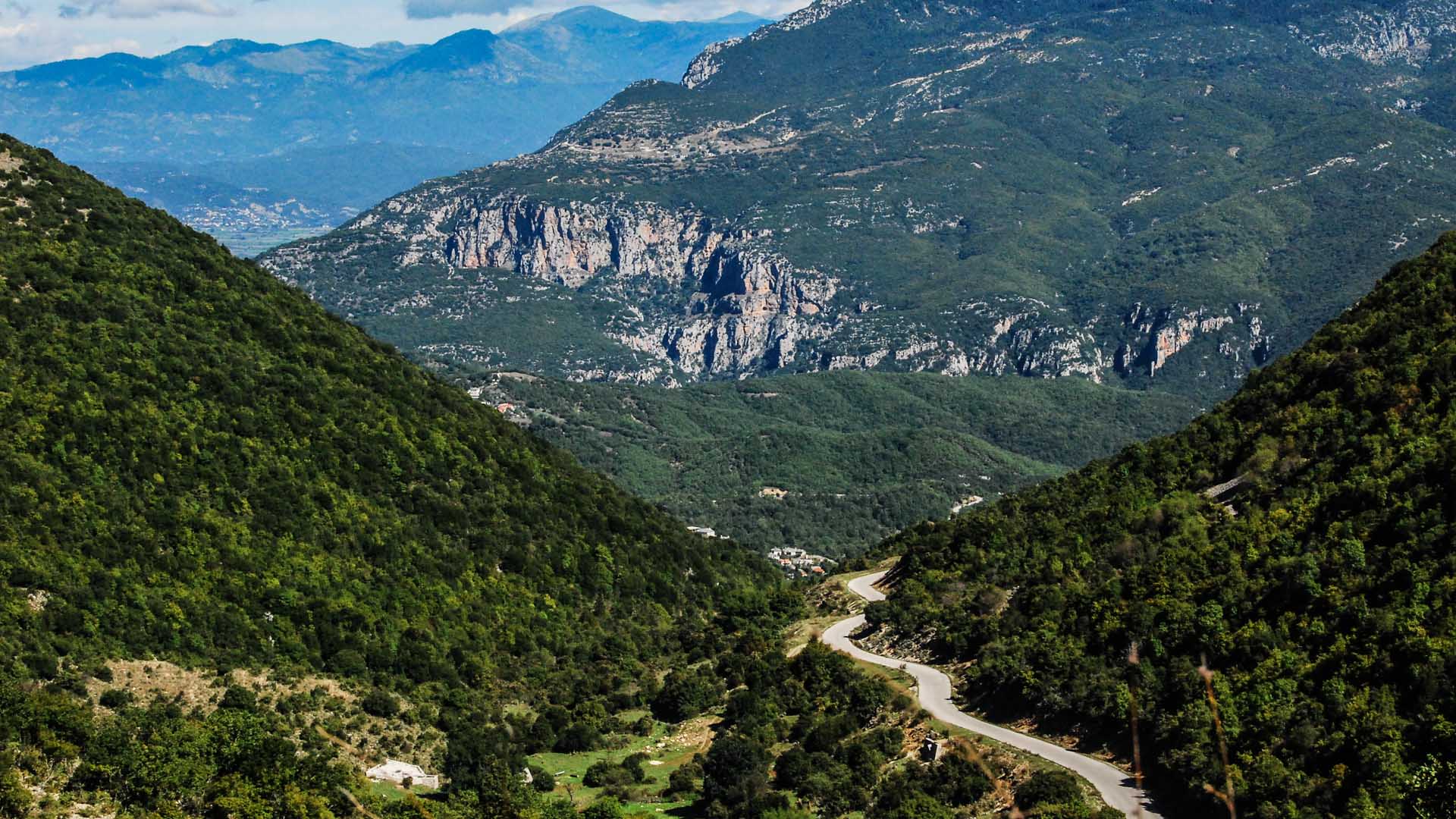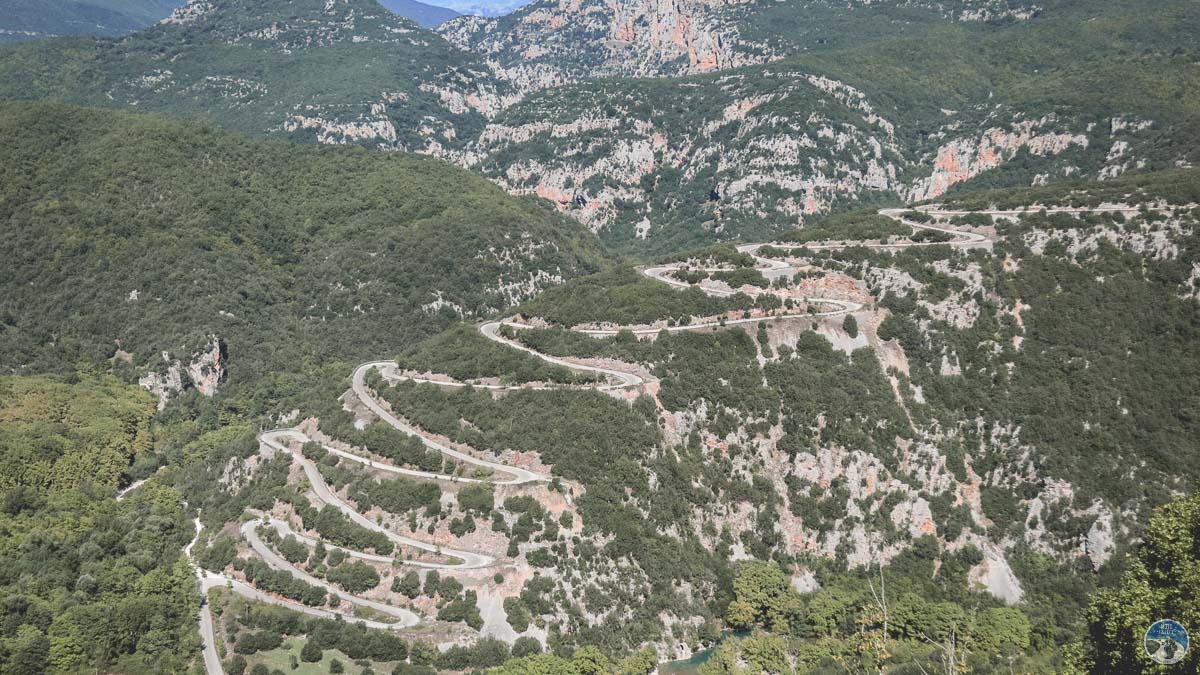 Prices for 6-days Tour :
| (all prices in euros) | Single Rider, single room | Single Rider, sharing twin room | Rider + Passenger *, double room |
| --- | --- | --- | --- |
| BMW R 1250/1200 GS | 1,935 | 1,620 | 2,100 |
| HONDA NT 1100 | 1,845 | 1,530 | 2,010 |
| BMW F 750 GS | 1,720 | 1,405 | 1,885 |
| HONDA NC 750x | 1,530 | 1,215 | 1,695 |
| HONDA CB 500x | 1,435 | 1,120 | 1,600 |
Prices for 5-days Tour :
| (all prices in euros) | Single Rider, single room | Single Rider, sharing twin room | Rider + Passenger *, double room |
| --- | --- | --- | --- |
| BMW R 1250/1200 GS | 1,620 | 1,370 | 1,760 |
| HONDA NT 1100 | 1,545 | 1,295 | 1,680 |
| BMW F 750 GS | 1,440 | 1,190 | 1,575 |
| HONDA NC 750x | 1,280 | 1,030 | 1,415 |
| HONDA CB 500x | 1,200 | 950 | 1,335 |
(* Rider and Passenger price is for both people, not per person.)
Booking deposit, per person : 300 euros
Remaining amount is paid in 2 parts:
50% : 60 days before arrival. If you are placing your booking initially at a date less than 60 days prior to the starting date, the 50% are required as a deposit.
50 % : during motorcycle pick up
Note: prices shown are based on quotes from hotels offered to us for group tours on fixed dates. Depending on the time of your travel, prices may be slightly different (for example during peak season).
If you are looking for a lower budget, we can arrange accommodation in 2 or 3 stars hotels, instead of 3 and 4 stars. Ask us for a quote.
No scheduled dates. This tour is offered as a self-guided tour. It can also be done as guided, upon a group request of at least 3 riders.
Best done during: May to early June, and then September and October.
What is included in the price of the SELF GUIDED tour & what is not
– 5 nights Accommodation in personally hand-picked hotels
– 5 breakfasts
– Rental of Motorcycle, with side panniers and top case.
– 3rd party liability insurance
– theft coverage and damage coverage for the motorcycle, with insurance excess.
– 1 GPS per 2 bikes, with pre-loaded routes for every day.
– Paper map with marked routes and tour booklet with information
– Luggage storage in our premises
– 2 helmets, approved for European standards.
– All taxes.
– Accommodation in Athens (but we can arrange it for you if requested)
– Airport transfers to and from Athens on arrival and departure (can be arranged upon request)
– Food & drinks
– Fuel & tolls
– Personal daily expenses, gratuities
– Fines, tickets, parking fees
– Entrance fees for local museums or tourist sites
– There is no tour guide on motorcycle, nor the supporting services of a car.
– Personal travel insurance.
– Visas (if required)
– Anything else not described as "included"
This tour can be adjusted to fit your preferences!
Add or remove days. See more destinations, or ask for different dates! Perhaps you feel that you don't need the services of a support car and wish to do the tour without one to lower the cost? For these parameters or anything else you might want to change, contact us!
Back to our Tours Self guided tours Overview or see the Tours Terms & Conditions. Also you may want to check the Frequently Asked Questions.